Site Navigation
Mono-Crystalline Solar Panels

The best prices for solar panels is right here at
RGJ Power
Click Here
Hydroponic Accessories
High quality accessoires for your Hydroponic system shipped to your door
Click Here
Client Log-In
Customer Service
Get in touch with RGJ Power for all your enquires
Click Here
ZERO Up Front Costs*

FREE Electricity during Daytime Hours

20 Year Price Guarantee

100% Renewable Energy

An RGJ Power Agreement offers all of this, plus the knowledge that your saving money and helping the environment.


Stay connected to the grid.
No hidden maintenance costs.
Predictable Electricity Pricing
RGJ Power
installs a solar energy system on your property with zero up front costs* to you.
RGJ Power
will also
Guarantee
your electricity rate for
20 years
.
Unsurpassed Customer Service
RGJ Power
provides a single point of contact from start to finish of the project and continuing throughout the life of the contract. This allows you to easily access our maintenance, warranty service and technological expertise.
Certified Systems
We back our installed systems with a certified production guarantee. We conduct scheduled bi-annual maintenance, systems tune ups, 24/7 online monitoring, and provide a single point of contact for service calls due to unexpected outages.
Members Area
As part of the agreement,
RGJ Power
provides you with a customized online
"Members Area"
which displays real-time system production data, copies of billing statements, and much, much more.
Or you can publicly display real-time system data with our optional wall-mounted displays for you or your clients to view.
Get started today!
Contact us today to schedule your
"No Cost Evaluation"

Click Here...
Languages
Rain Water Recuperation
RGJ Power specializes in large & small scale water recuperation systems for residential uses, housing developments, commercial buildings, farms, sports complexes & municipal areas
Click Here
Wind Turbines
From small home turbines to commercial installations RGJ Power provides a wind turbine for your needs
Click Here
Hemp Insulation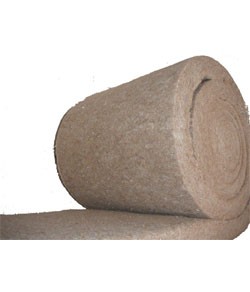 Find all you need to insulate your home or office using Hemp Insulation - rolls, sheets & stuffing
Click Here
Clay Building Products
Clay building blocks, clay based plasters & pigments, clay sheets.
Find all your ecologic materials here.
Click Here
Invest with RGJ Power
RGJ Power offers you many sustainable investment opportunities
Click Here