Languages
Site Navigation
RGJ Gourmet Mushrooms
RGJ Power provides fresh, gourmet mushrooms in a city near you....
Read More
Hydroponic Accessories
High quality accessoires for your Hydroponic system shipped to your door
Click Here
Client Log-In
Invest with RGJ Power
RGJ Power offers you many sustainable investment opportunities
Click Here
Customer Service
Get in touch with RGJ Power for all your enquires.
Click Here
Clay is considered as the world's oldest building material. For thousands of years, people have trusted in the good qualities of this high quality natural product. These clay products are made of very rich clay, sand and sawdust from freshly cut wood. The raw materials become a robust building material by using only a low amount of energy and without chemical processes. The natural cycle is complete with the disposal. Our clay products can be composted and recycled infinitely. Clay's high quality, robustness and the effect on health have been proven since primeval times. Clay, which had already been replaced by "modern" building materials, is today increasingly common in building owners' field of vision. Its naturalness and good properties as a building material make clay in many respects superior to other materials.

Utilize in New & Old Buildings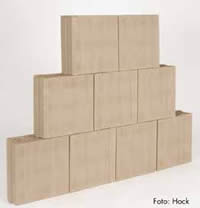 RGJ Powers clay products are especially suitable for renovating old buildings and half-timbered houses. Clay can conserve half-timbered constructions naturally by absorbing water and thus not allowing wood to collect moisture. Our clay building panels are also increasingly used in modern interior finishings. It is suitable for facing formworks, planking of the interior walls as well as for covering ceilings and roofs. The sensible combination of natural building materials, respecting the installation instructions, protects the building owner against a depreciation of both new realties and when renovating old realties. By using natural and healthy materials it is possible to reach a quality standard which lastingly valorises the home.

100% Natural 
Clay is a gift of the nature. It is mined in many locations in Germany and thus it is possible to avoid long transport routes. It conserves resources and can be used again and again. Only a low amount of energy is used for the production of building materials made of clay. Clay products are convenient to use and entirely free of pollutants.
Heathly Indoor Environment
Clay guarantees a healthy indoor climate with a relative humidity of 45 to 55%. It absorbs high quantities of water vapour and releases it when the surrounding air becomes too dry. RGJ Powers clay products are harmless to the health and create an especially pleasant indoor climate. For this reason, these natural building materials are used again increasingly. He who lays a great value on using environmentally compatible building materials cannot ignore clay. Our clay products are a perfect complement to wood and our Hemp natural fibre insulation.
It is of great importance to install all components professionally. Thus the classic product advantages of traditional raw materials can be combined with modern technology. Clay is here an ideal material for both the craftsman and the do-it-yourselfer. RGJ Powers clay building panels are easy to lay, bore and screw. Our clay plasters can be processed for a long period of time without any pressure of time because clay does not harden chemically but only reaches its final stability by drying.




Payments accepted - PayPal (credit/debit card) & Bank Transfer
Products are shipped from Germany and arrive 4 - 5 days after payment clears.



| | | | Terms of Service | Hydroponics | Contact Us


RGJ Power Ltd.
Your 21st Century Company


© 2008 - - Powered by RGJ Power Ltd - All Rights Reserved.
UK Company No. 07127311